關於我們
艾思特科學編修與翻譯團隊皆曾任職於多家知名學術編修公司,並且為最優秀的編修師與翻譯師,深受客戶信賴。因艾思特科學編修成員皆為一時之選,在學術專業領域上深具豐富經驗,包括醫藥、理工、社會科學與人文等領域。我們的團隊在各學術領域皆有專精,並累積超過三十年的科學與學術編修與翻譯經驗。
艾思特科學編修匯集台灣最專業的編修與翻譯團隊,專為研究者、學生、教授與組織提供學術支援與服務。
我們的團隊不僅有豐富的學術背景,更具備多年的學術英文編修與論文翻譯經驗。甚者,我們提供編修與翻譯服務以及期刊出版支援服務,提供台灣研究者一全面性學術服務之平台。
---
專業團隊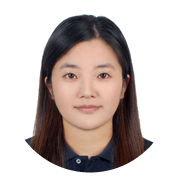 Ariel Ciou
Director of the Orchestra
Affectionately known as the taskmaster to translators and editors, Ariel spares no effort in making sure that every paper at Acceptediting is completed on time and meets high quality standards. Helping authors to publish their work is more than just a job to Ariel – it's a lifetime pursuit in which she invests a great deal of her time and passion.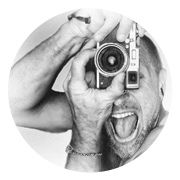 Michael Ash
Chief Editor & Adventurer
Michael Ash grew up in the far north of Canada. He has a black belt in Karate and has climbed some of the highest mountains in the world. He is currently building a house in the Philippines, where he goes kite boarding every morning before starting work. Michael has a 19 year old son in university in Canada, and they are planning a trip to Africa this summer. Michael also hopes to take a snow kite across the Antarctica within the next five years. Life is short. There will be plenty of time to rest when we are dead.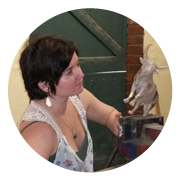 Claire Raciborska
Supervising Editor & Foundry Woman
Claire is a South African writer, mother and mathematician who owns a fine art foundry handcasting bronze sculptures. She makes art, writes stories, grows food, raises cows and chickens, bakes cookies and travels where the wind takes her.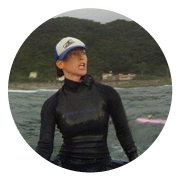 Cami Adair
Supervising Editor & Surfer
Cami is a San Francisco native who caught the travel bug early and hasn't been able to stay still since. She's constantly on the search for new, uncrowded surf spots, she eats street food with impunity regardless of which country she's in, and she's currently converting an old school bus to a mobile dwelling so she can explore South America. She's also thrilled to have found a job where her crippling attention to detail and raging perfectionism can be considered advantages rather than stumbling blocks. First and foremost, she wants you, and your paper, to succeed.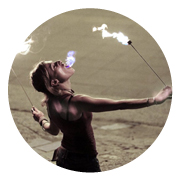 Shannon Bale
Supervising Editor & Fire Dancer
In addition to editing, Shanni wears many hats. A true 'wonder junkie' who is inspired by many things, she has (at various points in her life) pursued biology, foreign languages, circus arts, and yoga. After a five-year hiatus from academia, Shanni recently returned to school to pursue a master's degree in environmental science. Indeed, of all her passions, love for biodiversity and the natural world top the list.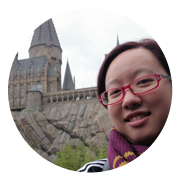 Tina Chen
Supervising Editor & Foundry Woman
Let me look into my crystal ball…. Nope. It's not working. Tina is a Chinese-to-English translator who is forever trying to read minds. She enjoys clear writing, "shortish" sentences, and consistency with a dash of originality. As a result, she is sometimes found sitting in front of her computer while grumbling to herself, gnashing her teeth, and pulling out her hair.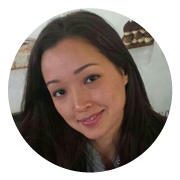 Liz Sichrovsky
Translator & Legal Consultant
Liz is a Professional Translator (accredited by the National Accreditation Authority for Translators and Interpreters, NAATI) with over six years of experience in Chinese to English translation, working across areas such as business, education, social sciences, marketing, etc. Outside of work, Liz enjoys reading, traveling, and good food experiences.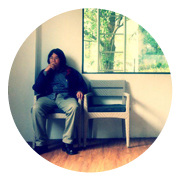 Shu-chuan Lin
Translator & Headbanger
"Translation thus ultimately serves the purpose of expressing the innermost relationship of languages to one another. It cannot possibly reveal or establish this hidden relationship itself; but it can represent it by realizing it in embryonic or intensive form." (qtd. from "The Task of Translator" of Walter Benjamin)